As the blessed month of Ramadan is coming near its end, Muslims all over the world will be celebrating Eid Al Fitr which lasts for 3 days after the end of Ramadan.
Often Muslims celebrate this time with their friends, family, and loved ones. Are you inviting your relatives, friends, or even the neighbours to your home on Eid?
Thinking about what to make and cook can be a strain but let the pressure on your shoulders be less; we have introduced our Eid Offers!
In here you can choose our Fresh fish to cook your fish curry or any other dishes of your liking – Crown Farms Ayre fish, Bangla Fresh Rohu, or BF Mirgal.
It doesn't end there, there are plenty more items on sale for your Eid feast – with our spring roll pastry offering you can cook up the very popular Asian snack – Samosas.

Want something quicker and easier then you can't go wrong with our Noon Garah family pack with a whooping 80 pieces for £6.99!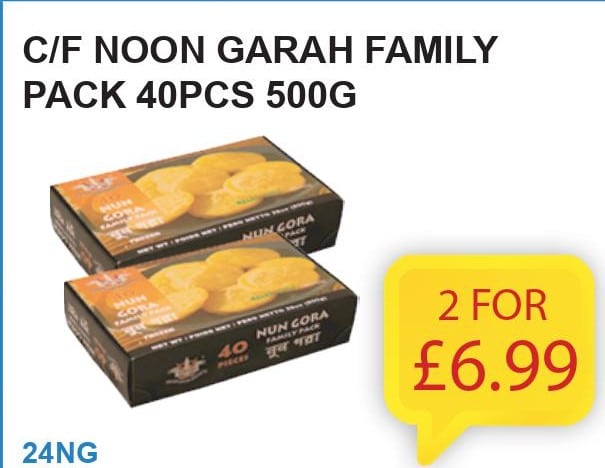 Not to mention our Crown Farms fried chicken snack range from cooked chicken strips to breaded chicken goujons and many other food products available on offer at your local Masala Bazaar.

Almageer vermicelli would make a sweet ending to your Eid food lunch/dinner.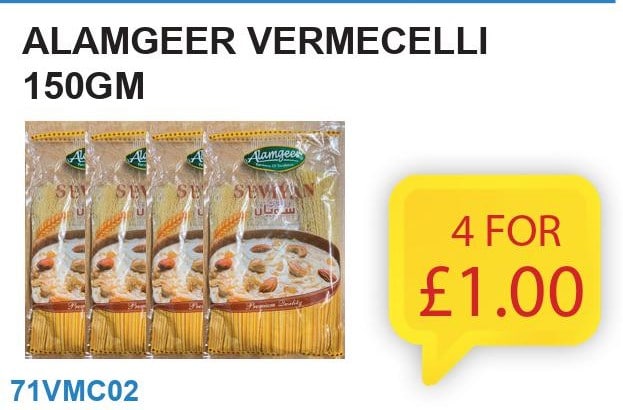 Offers are valid in all MB stores and end on the 8th of May 2022. Visit your local Masala Bazaar today – Contact Us – Masala Bazaar
To view the full offers click here.