Hello Small Heath
A couple weeks back our Small Heath Masala Bazaar shop finally launched!
With our aim to provide quality Halal meat, fresh fruits and vegetables and other grocery needs to the member of public, Small Heath was a must location to look into for our Asian grocery shops expansion plan.
MB Metro in St Andrews Shopping Park is currently the first shop of its kind in the area, making it easier and more convenient for our customers to do most of their buying from one shopping centre.
It's been quite the challenge to open our Small Heath store and pleased our team has managed to do so before Ramadan, ready for the trade leading up to and during the special month.
Our opening day was a success, the response gathered from the community assured us this location has potential and we can expect a lot from this store.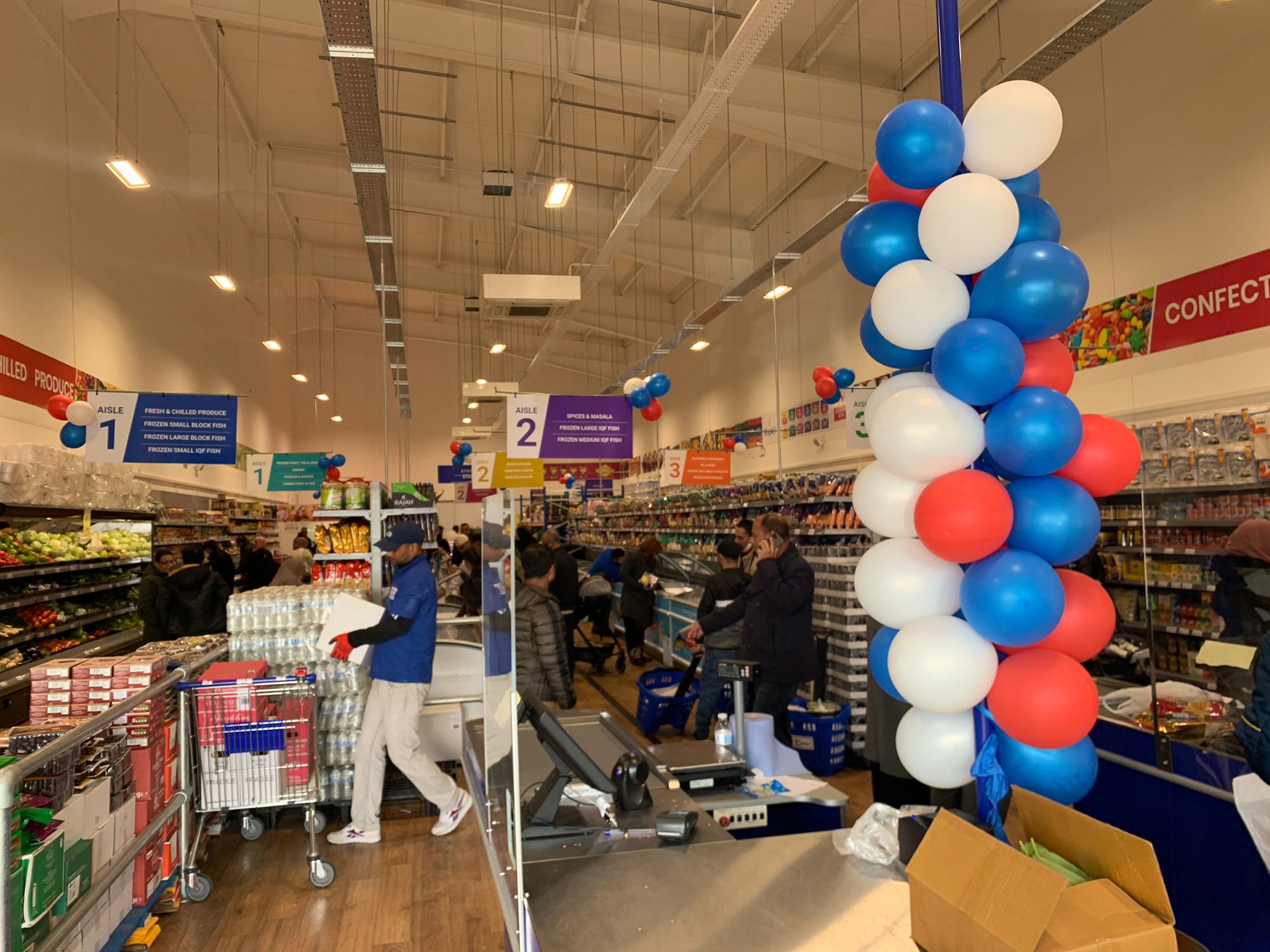 This is the 3rd location in the city of Birmingham for us along with our Masala Bazaar Smethwick & Masala Bazaar Perry Barr store, 8 total in the UK and 9 globally. 2022 so far has been quite the year for us.
Also important to mention in this post, we want to thank everyone for visiting the store during our opening week and hope your shopping experience was the one you hoped for.
If you have had any problems or queries during your time with us, please do email us – info@masalabazaar.co.uk and we will look into your feedback/query.
When you're in the area of Small Heath and are looking for a local Asian grocery shop specialising in Halal meat and poultry, frozen fish, snacks, ready meals and everyday groceries and spices- look no further you can now shop with us in Masala Bazaar Small Heath.
For contact information on MB Small Heath please click here.
Ramadan Offer
We're running a Ramadan offer in all of our stores which will finish at the end of Ramadan. View offers here.