MB Perry Barr & MB Small Heath have recently received an inspection visit from the FSA. Both being our latest store to open in the UK, we had no choice but to hit the ball out the park with our standards!
Both inspection was carried out not so far apart from one another  – April & May .
With the well done work from our team at both of the stores we managed to score a Full rating for each one the BIG 5!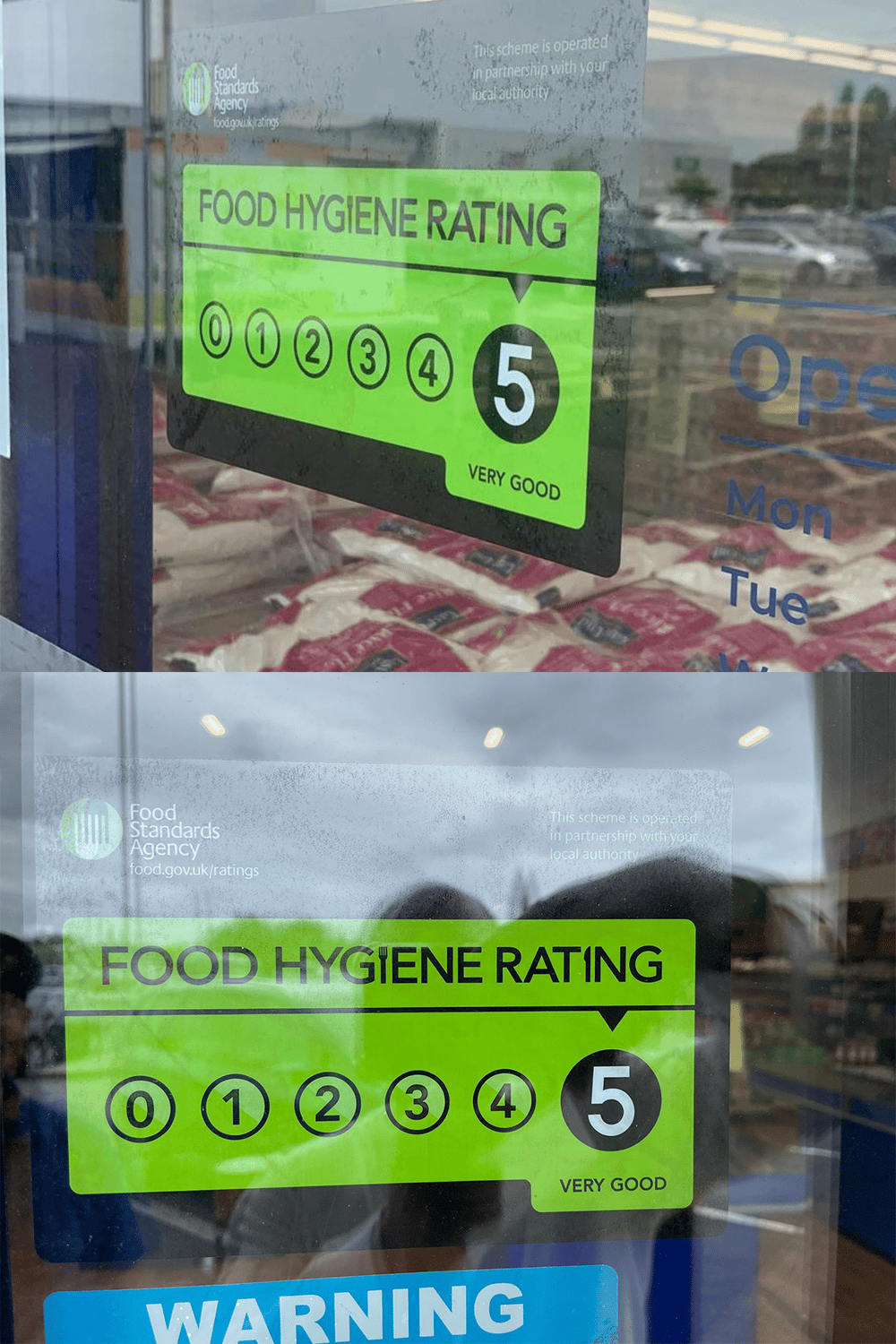 (MB Perry Barr at the top along with MB Small Heath at the bottom).
Thufayel MB Perry Barr's store manager said everything went well and positive remarks were made on our Asian grocery shop's butchery, product shelving, paper work and other – which is always good news.
Fun Fact – With the two new stores achieving a 5 makes all of our Birmingham stores have a hygiene rating of 5(including Smethwick store).
Massive well done to the team in Perry Barr & Small Heath for working hard to achieve this.
Have a visit in our new stores today – Masala Bazaar Perry Barr –  Masala Bazaar Small Heath.